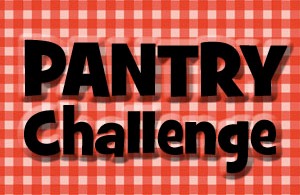 I DID IT! I passed my test. I'm now a LCSW and I think it's a pretty big deal. I really have to thank my husband and Miss G's baby sitter because they both really stepped up to help and watch her more so I could study. I am really proud of that. AND on Thursday night instead of going out to eat Mr C and I actually made dinner. Look at us sticking to the pantry challenge.
I'm also really proud of my pantry challenge this week. I did really well with it. I did spend $60 at Publix on Sunday like I said in the meal plan. Further since this was month 2 of the challenge we were really getting to a point that we needed things. So, I did stock up on Publix BOGOs that I knew we would soon need.
I have to tell for frugalities sake we didn't save so much money over the month but when you look at our pantry we did make an effort eat up some food that had been hanging around too long.
So my goal for February is to ax everything is going that I know we don't regularly eat. I hope to post when I finally get it organized. I also hope to do
this project
while organizing the freezer. I love it.
What we did eat. Well, we stuck to the plan for once. Mr C and Miss G had the barbeque on Sunday. I had corn chowder.
Monday: we had baked spaghetti pulled from the freezer.
Wednesday: Mr. C cooked black bean burgers w/ french fries.
Thursday: We together made pad thai.
Friday: leftovers
Saturday: We ate lunch out. I headed to Nashville and Mr. C ate boxed pasta.
So, as we are about to end out this adventure I think we are finally getting the hang of it. =)
We are not done with odd foods. I am going to make my meal plan for this week out of odd foods and then next weekend I'm axing what we don't eat. I know
Good Cheap Eats
is ending this week but I'm continuing until next weekend. This will be hard for me. I have some hoarding tendencies but I know we'll be better off if I do declutter.